On Wednesday August 12th, Oakland Zoo will celebrate World Elephant Day.
World Elephant Day was launched on August 12, 2012, by the Elephant Reintroduction Foundation (ERF), a charitable nonprofit organization based in Thailand, and Patricia Sims, president, producer, and director of Canaz West Pictures Inc., a Canadian-based independent film production company. The ERF was founded in 2002 as a Royal initiative of Her Majesty Queen Sirikit of Thailand. The Elephant Reintroduction Foundation manages three forest sanctuaries in Thailand where, so far, 93 formerly captive elephants have been successfully released back into natural habitat. Check out their website here: http://worldelephantday.org/.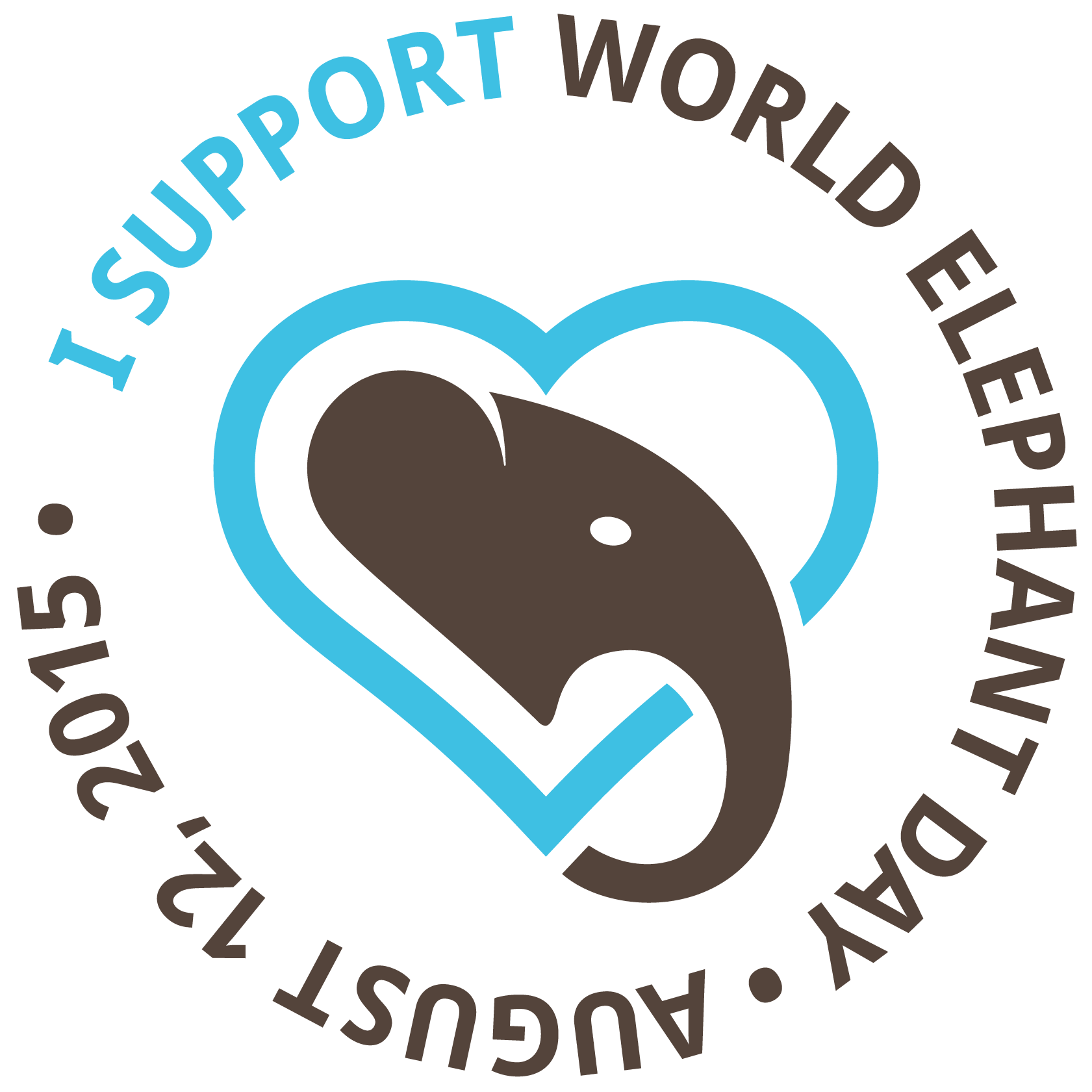 If you are familiar with Oakland Zoo then you know how passionate we are about elephants and that for the last 19 years in May have been hosting "Celebrating Elephants Day", to raise funds for Cynthia Moss, founder of Amboseli Trust for Elephants. This year with our day and evening events we were fortunate to outdo ourselves and raise over $40,000 for the elephants and research team that live in Amboseli National Park in Kenya. We also raised several thousand dollars for Big Life Foundation, a new partner, whom particularly focuses on anti-poaching efforts covering two million acres on the Tsavo-Amboseli border. Amboseli and Big Life work together to protect elephants and other wildlife, making our support of the two a unique and cohesive relationship.
We would like to honor World Elephant Day as a way to celebrate with the entire world, as well as dozens of other organizations and zoos across the United States and our partners at Wildlife Conservation Society (WCS). WCS created the 96 elephants campaign, recognizing the 96 elephants a day that are poached in Africa for their ivory tusks. This campaign has been critical in raising awareness of the crisis that is going on with elephants. Last month, they hosted an ivory crush in New York, crushing over 1 ton of ivory. In November of 2013, in Colorado, the United States crushed 6 tons of ivory. I am asked all the time "what's the point ?". The point is that as a nation we are making a statement. We are saying that the illegal wildlife trade is unacceptable and we will not tolerate it. And eyes are watching. As a leader in this world, other nations are watching, particularly those that are involved heavily in the trade. In the past three years there have been several other crushes conducted, including in China and Africa. In other countries that that have stockpiles, it is costly to protect and monitor these piles, and they are always at the risk of leaking back into the illegal market.
In the past year there have been many pivotal moments for elephants, both good and bad.
November: New York and New Jersey both pass a state ban to prohibit the selling of all ivory (some minor exemptions made). Several other states are working on similar legislation including California. Oakland Zoo is a sponsoring organization on AB 96 which currently has passed through the Assembly Floor, and is in the Senate Appropriations where it is weighing the fiscal impact to the state.
January 2015: The Natural Resources Defense Council releases a study conducted by elephant ivory expert Daniel Stiles, revealing that up to 90 percent of the ivory in Los Angeles markets is illegal and up to 80 percent of ivory in San Francisco markets is illegal
February 2015: The State Forestry Administration of China implemented a one year ban on ivory imports. Taken with criticism, as the domestic trade and all the ivory that is already within country borders is not being regulated, but maybe still possibly a step in the right direction. If anything, all the momentum rallied by other countries has got China's attention.
March 2015: A study by CSU professor and elephant biologist, George Whittemeyer reveals and confirms that the estimates of about 30,000 or more elephants a year are being poached. Between 2010-2012, 100,000 elephants were killed. At this rate, elephants will be near extinction in less than a decade.
June 2015: In a speech, Zhao Shucong, minister in charge of the state forestry administration, announced that China would "strictly control the ivory trade and processing, until eventually halting commercial processing and the sale of ivory and its products". Later that month, WCS hosts an ivory crush in New Yorks Times Square and crushes over one ton of confiscated ivory.
June 2015: Recent news according to the Great Elephant Census, founded by Dr. Mike CHase, founder of Elephants Without Borders, confirms that Tanzania has lost over sixty percent of their elephant population in just three years. With over 100,000 in 2009, they now are only home to about 40,000 elephants. The Great Elephant Census is the first continent wide aerial survey of elephants which will give us a more accurate
and complete idea of elephant populations in each country.
Overall as you can see in the above list and timeline action is happening! But will it happen fast enough and soon enough so that elephants continue to be witnessed in the wild? Will we be the generation to allow extinction to occur to one of the most beautiful and intelligent creatures on this earth? I hope not. Please come and join Oakland Zoo on World Elephant Day to learn about elephants and take action by signing petitions and writing to your legislators. Don't forget to wear your grey and you'll get a special "96" pin in honor of the 96 elephants that die every day for their tusks. You'll also have the opportunity to see real tusks up close, color a special elephant drawing, and take an elphie in front of our cool selfie station!
Tags: 96 elephants, AB 96, African Elephants, ivory trade, Oakland Zoo, World Elephant Day